Convert your patio or screened porch into a 3 Season or All Season Sunroom with EZE Breeze Vertical 4Track Vinyl Sliding Windows and Doors from DYI Patio Windows.
DYI Patio Windows Measuring Guide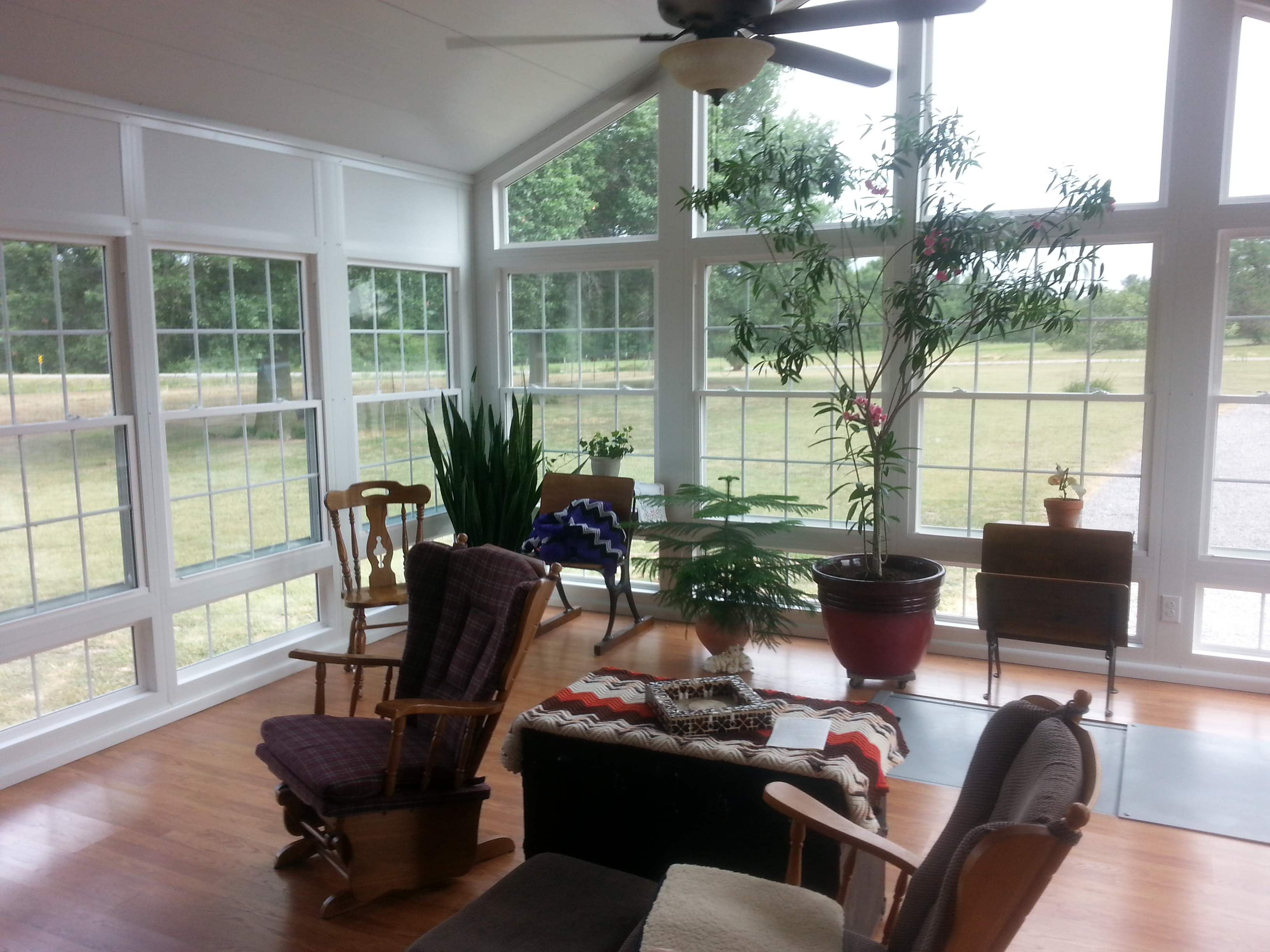 MEASURING THE VERTICAL FOUR-TRACK OUTSIDE MOUNT
Important! These units are manufactured to extremely close tolerance – only 1/8" smaller than the opening size given to us.  Your opening must be square, and "slop" is limited.
Please study the "TOP VIEW" illustration carefully.
TO MEASURE:  Measure the width of the daylight opening in three places (top, middle and bottom) in each wall opening as the top measurement between the posts may be slightly different than the middle or bottom measurements. Record the smallest number. Repeat for each window opening.  When you place your order be sure to specify OUTSIDE MOUNT and give the smallest recorded dimensions, width by height.
When measuring, it is customary to start at one end and work your way around the room, numbering openings in sequence.  Upon request, we will number the units in the same order they are given to us, thus avoiding confusion at installation time.
REMEMBER:  This is a TIGHT FIT!  There is no inside trim; the area between the main frame and post is dressed out with a thin bead of caulk after installation.  For this reason, the unit should be centered evenly in the opening.
EZE Breeze Horizontal Side Sliders and Lip Frame windows often require custom configurations. Please consult with us for accurate ordering information.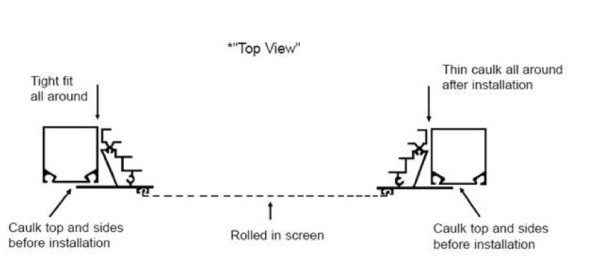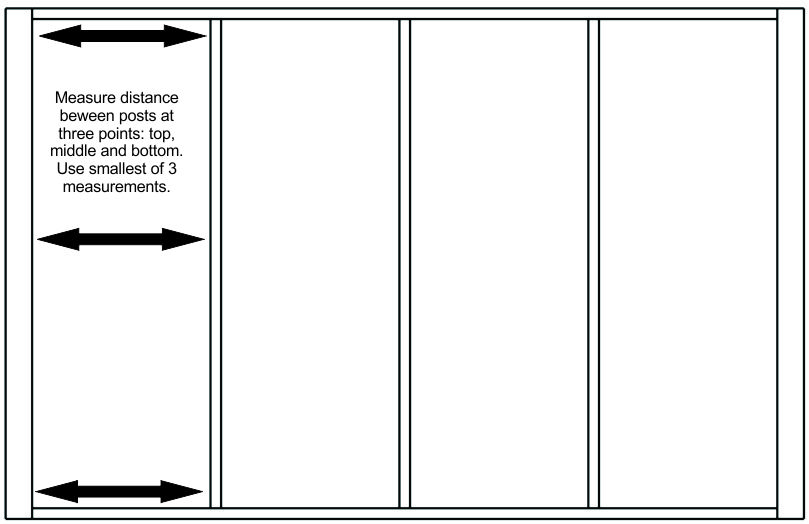 Be sure to measure each opening between the posts, starting from the top of each frame, then the middle between the posts and finally, the bottom. Use the smallest measurement for ordering.